Sara Patey Intonato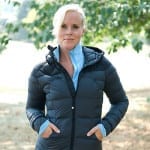 Sara Intonato (E-RYT 500, Authorized Level 2 Ashtanga Yoga),  took her first yoga class as an 18 year old college student in Boston, Massachusetts. She fell in love with yoga and began practicing daily. By the time she graduated from Boston University in 2003, Sara had already completed her 200 hour Hatha Yoga certification and begun focusing her practice and teaching in the Ashtanga Vinyasa tradition under the tutelage of David Swenson. In 2005 Sara made her first trip to Mysore, India to study under Guru Sri K. Pattabhi Jois and deepen her connection to the Ashtanga Yoga lineage. She continues to make annual trips there, furthering her practice with R. Sharath Jois, Guruji's grandson whom has guided the tradition since his grandfather's death in 2009.
Sara received her level one authorization to teach from R. Sharath Jois, director of the KPJAYI in Mysore in 2013. She was given her level two authorization in 2014. She is honored to perpetuate the lineage of Ashtanga Yoga. While in India, Sara studies chanting with Dr. M.A. Jayashree, PhD and Sri Lakshmish. In New York, Sara remains connected to the tradition as a student of senior teacher Eddie Stern. She humbly dedicates her practice and teaching to her late Guru, Sri K. Pattabhi Jois and his family. If you are looking for Ashtanga Yoga in Long Island, New York contact Sara today
Sara is grateful to her husband and two children for supporting her on her spiritual path.