Upcoming Retreats & Workshops.
Click each tab for more info.
SEMI PRIVATE INTENSIVE in Montauk! SATURDAY, OCTOBER 14, 2017
It's your time and you're ready.

One Day Yoga Retreat in Montauk!
SATURDAY, OCTOBER 14, 2017
---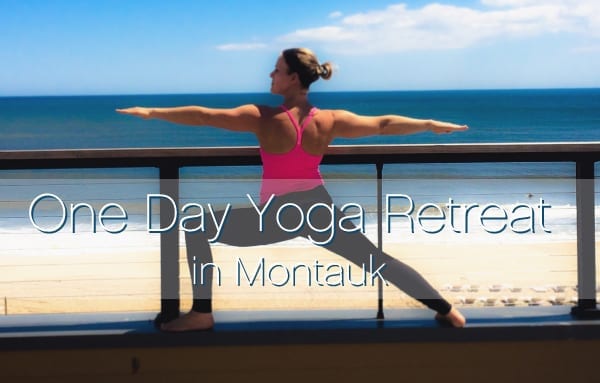 Are you ready to step out of your life and away from the noise?
This October I'm hosting an intimate, chic, half-day retreat
in beautiful Montauk.
This is an experience like no other, far beyond your typical Monday morning yoga class (which let's face it, has just become another item on your to do list.)
Consider this your chance to get away from the pressures of work, home, and your self-imposed need for perfection.
This is a day with a difference.
After years of hosting destination retreats, I have created an environment to support your self-care, self-discovery, and self-transformation.
My aim here is to combine intensive yoga practice with an in-depth awareness of technique, your own mind, and your own anatomy so that together we can set you up for a more stable practice with longevity in mind.
The results of this intensive yoga experience will reach far beyond a half day.
By giving yourself the space to be a student, you will receive the knowledge, the time, and the inspiration you need to nurture yourself, – today and forever.
This is not about powering through and trying out the most testing poses.
This is about seeing a shift.
It's about changing your pace, getting a whole new perspective, and renewing your love for the practice.
Together we will step off the grid, and immerse ourselves in awareness, presence, and intention.
Hosted at a jaw-dropping private water-front location, built entirely out of reclaimed materials, you'll have the opportunity to dig deep into your own presence, person, and perspective.
This is that "more" you've been searching for.
Because I want this session to be truly intimate and transformational for all, I'm keeping the numbers low.
I have six spots available, and once they're gone, they're gone. If you're ready for your next step, join us now.
---
Schedule of semi-private practice intensive:
Friday, October 13, 2017
10:00 am Semi-Private Mysore Style Ashtanga Yoga Class
12:00 pm Customized technique workshop
1:30pm Lunch
3:00 pm -4:45 pm Yoga philosophy class and implementation
5:00 pm Meditation in Montauk Salt Cave
There is no substitute for personalized attention.
It's your time and you're ready.
---
Investment:
October 13 Semi-Private day only: $650
All cancellation requests submitted by to August 31, 2017 will receive a full refund. Unfortunately, no refunds can be granted from September 1, 2017 onward.
Yoga Retreat in Sedona - NOVEMBER 5-9, 2017
Join me in Sedona for a life changing adventure
When: November 5-9, 2017
Where: L'auberge de Sedona
Investment:
$4899 per person (double room)*
$5499 per person (single room)*
*Includes:
Daily yoga, meditation, and yoga philosophy classes

3 delicious vegetarian meals per day

Guided Jeep tour of Sedona's incredible Broken Arrow trail (incorporates hiking)

A guided vortex tour incorporating the Native American and spiritual medicine of the region

An evening of star gazing in nature with an astronomy expert

Airport Transfers
---
Client Testimonials
Sara Yoga did an amazing job with a bucket list vacation. It had the perfect combination of yoga, yoga philosophy, adventure, luxury, and spirituality. It was an epic trip of a lifetime!
---
Meeting Sara Intonato has been life altering in the best of ways. I have found a new path that I am truly enjoying and diving into. The movement of yoga has made me feel great outside, but Sara's insights and guidance have made me feel great inside as well. Her guided practice and meditation is priceless!
---
Sara was sensitive to our every need and sincere in making sure that every one of the retreat participants was well taken care of and had their needs met.
---
Sara's retreat exceeded my expectations on many levels. From a logistics perspective, I was impressed that every detail was meticulously taken care of for us so that all we had to do was take in all that our venue had to offer.
---
I so appreciated Sara's yoga and philosophy teachings as they added a certain richness to the retreat. I appreciated Sara's deep knowledge of, and many years of experience with, Ashtanga and her dedication to the practice is inspiring. I enjoyed the opportunity to learn from Sara.
---
Past Retreats & Workshops.
Click each tab for more info.
David Robson July 17 - July 21 MANDALA YOGA CENTER

---
DAVID ROBSON – PRACTICE INTENSIVE
ASHTANGA YOGA WEEKEND WORKSHOP
MON, JULY 17 – FRI, JULY, 2017
---
Monday, July 17, 2017
July 17 -21 Intensive includes daily morning Mysore classes, three afternoon workshops, and yoga theory class.
Mysore 6:15am – 8:15am, Monday through Friday
Mysore is the traditional format for practicing Ashtanga Yoga. Led classes are a fantastic way to learn about the vinyasa, but Mysore-style is where you follow your own breath and deepen your focus and meditation skills.
Monday 7/17:
3-5pm Learn to Float
When breath and movement are in union, our practice becomes graceful and filled with ease. Focusing on the vinyasas of Surya Namaskara, the Sun Salutations, this workshop will provide you with invaluable techniques to help you bring lightness into your practice. All levels are welcome to attend.
Tuesday 7/18:
3-5pm Elements of Arm Balancing
Arm balances show up throughout the Ashtanga sadhana. From the first jump back in the Sun Salutations, the opportunity to balance appears again and again. When we commit to these opportunities to embrace the work of arm balancing, we begin to develop strength and deepen our focus.
Wednesday 7/19:
3-5pm Deeper into Backbends
Explore the alignment and actions of Ashtanga's Primary & Intermediate Series backbends. Find the balance between organization and surrender that will allow your body to go deeper into the postures. This workshop is open to practitioners of all levels.
Thursday 7/20:
8:15am-9am Yoga theory
Delve deeply into the yoga sutras and gain tangible tools to apply this ancient wisdom 24/7. This philosophy reminds us yoga is a lifestyle which is meant to help us in every aspect of our lives.
Friday 7/21:
6:15-8:15am Mysore
---
Pricing & info:
Full Intensive: $499
Svadhyaya Summit Registration: $599 Svadhyaya is the Sanskrit term for self study.
Includes – Monday through Friday practice intensive PLUS:
Limited audience Q&A session with David and Sara
Sara Intonato's audio class bundle, which includes the Ashtanga yoga primary series, meditation, pranayama, and yoga philosophy lessons
David Robson's full primary series class to drum beat
***For this limited, exclusive offer email Jessa@mandalayoga.com to secure your space.
---
---
David Robson is the director of the Ashtanga Yoga Centre of Toronto. With 100+ students each morning, he leads one of the world's largest Mysore programs outside of India. After completing a degree in Comparative Religion, David made his first trip to Mysore, India in 2002, where he initiated studies with his teacher, Sharath Jois. Since then he has returned annually to deepen and enrich his practice and teaching, and was Authorized in 2007. In addition to teaching his Mysore program in Toronto, David teaches workshops and retreats around the world, and is the author of a popular series of instructional videos and recordings on Ashtanga which you can see at learntofloat.com.
Peru's Sacred Valley and Machu Picchu May 6TH - MAY 13TH, 2017
---
1 ROOM REMAINS
---
I know you. You're in excellent health. You have a wonderful family, a beautiful home, and you're successful.
Life looks good on paper but you want more.
Something is missing but you shrug it off because you already have more than most.
Here's what I want you to know:
You don't have to apologize for wanting more.
I get it.
It took me a while to admit to myself I want more.
That I want to be more.
I have learned the deeper level of spiritual fulfillment is what really gets me high.
It excites me more than anything else. For me, a "good" day isn't enough. I strive for each one to be magnificent and filled with inspiration.
This can only happen when we do the work. When we commit to focused yoga practice, meditation, and spiritual study, our life changes before our eyes.
That's why you're here, isn't it?
To grow, to push the envelope, to challenge what everyone else is doing and chart the course of your own journey.
Because good isn't good enough for you.
You want to live in your zone of genius, watching yourself transform and elevate your potential every day.
That's why I have intentionally created a retreat to support us as we do just that.
This yoga retreat is a chance to take a deeper look at yourself, connect to what inspires you most, and discovering the tools you need live an inspired life everyday. No more going through the motions. This clarity is what empowers us to live in connection to our deepest potential EVERYDAY.
AND we will be doing this in the most energetically powerful place on earth! This retreat is not just a vacation.
It is a catalyst into the life you've always wanted to live.
If this sounds like the MORE you are looking for, you're not going to want to miss Machu Picchu.
---
What's Included:
Join me in Peru's Sacred Valley as we visit Machu Picchu, participate in shamanic ceremonies and energy work, and nourish ourselves through yoga, meditation, clean food, culture, and body treatments.
The Location:
Peru's Sacred Valley and Machu Picchu
About the Sacred Valley/Machu Picchu:
Peru's Sacred Valley, once home to the Inca Empire (1438-1533) runs between Cusco, once the capital of Incan civilization, and the legendary 15th-century city of Machu Picchu Also known as the Urubamba Valley, this fertile region s a tranquil and vast stretch of land steeped in Andean history and culture. For visitors, ancient Incan ruins, ceremonial sites, temples and an abundance of cultural activities beckon. For hikers, winding rivers, charming villages and high mountain meadows where herds of llama and alpaca graze await exploration. Nowhere else in the world can compare to the richness of beauty, culture, and spirit.
The Retreat Center:
Willka T'ika Guest House in Peru's Sacred Valley, a premier inn and wellness retreat center situated between Cusco and Machu Picchu. Located in one of the most energetically charged places on earth, Willka T'ika prides itself on serving the spiritual and cultural needs of all guests seeking an authentic mind, body, spirit experience. Gourmet vegetarian cuisine, authentic Andean ceremonies, guided adventures through Incan sites, elaborate Chakra Gardens for healing relaxation, pampering spa treatments, and sunlit yoga studios highlight this one of a kind venue.
The Rooms:
Single and double occupancy rooms are available, in standard rooms or more spacious luxury rooms. Each room named for the Andean medicinal plant that grows at its doorstep.  The spacious luxury rooms, designed using feng shui principles, include a seating area and offer mountain and garden views. The cozy garden rooms, recently renovated, are tucked away in charming spots throughout the gardens. The bathrooms are modern and feature pure organic products.
Sample Daily Schedule:
6:30am Ashtanga Yoga class
8:30am Breakfast
9:30am Yoga philosophy class
10:30am Spa treatments and exploration of the chakra gardens
1:00pm Lunch
2:00pm Journey with our guide to the spectacular ruins of P'isaq. Overlooking impressive Incan terraces, the group is invited to hike to the Temple of the Sun, a doorway to the upper Andean world of the Condor, messenger of the Gods. As a group we walk silently in personal vision quest to open the third eye.
3:30pm Return to the main square of P'isaq and visit the famous, colorful market filled with woven goods, jewelry, wall hangings and hand-painted beadwork. Enjoy café or tea in the market square where we observe colorfully dressed campesinos wearing traditional clothing coming to barter and sell their produce. P'isaq is a photographer's dream.
4:30pm Return to Willka T'ika for a late afternoon chakra garden meditation
6:00pm Organic vegetarian dinner
Who this is for:
This retreat is perfect for yoga practitioners of all abilities who are looking to integrate more spirituality into their daily lives. A strong desire to learn is required. Individuals who appreciate a cultural experience in addition to yoga and self care are ideal participants. All levels of yoga practitioners are welcome.
Register:
$5200

 per-person double occupancy

$5700

 per-person single occupancy.
Upgrade to a luxury room for an additional

$200

 per-person.
Included in retreat price:
7 nights accommodation
Breakfast and dinner daily
3 Lunches
Privately guided excursions of picturesque towns and Incan historical sites, including Machu Picchu
Airport Transfers
Daily Ashtanga Yoga classes
Daily meditation and yoga philosophy classes
Not included:
Airfare
Airport transfers for different dates (should you want to extend your stay)
Lunch on days of air travel and certain excursions ($5-$10/day is sufficient)
Spa treatments
Laundry service
Gratuity for resort staff
Payment:
One payment of

$5200

per-person for double occupancy,

$5700

single occupancy.
4 payments of

$1300

 per-person for double occupancy,

$1425

 single occupancy
---
REGISTER FOR MACHU PICCHU NOW
Please email Sara directly if you would like to pay by check.
Cancellation Policy:
Any cancellations received on or before January 31, 2017 will be refunded less $1,000 retreat deposit. No refunds are available after February 1, 2017. Individual participants are responsible for purchasing their own travel insurance.
---
Machu Picchu FAQ:
Q.Which flights do you recommend?
A.
Option 1:
| | |
| --- | --- |
| Depart — Fri, May 5 | 11h 25m |
| 11:20p — 6:00a Lands Sat, May 6 | |
| New York (JFK) — Lima (LIM) | |
| LATAM Airlines 531  ·  | |
| Change planes in Lima (LIM) | Layover - 2h 10m |
| 8:10a — 9:45a | |
| Lima (LIM) — Cusco (CUZ) | |
| LATAM Airlines 2023   | |
| Operated by Latam Airlines Peru | |
| | |
| Return — Sat, May 13 | 11h 40m |
| 7:35p — 9:10p | |
| Cusco (CUZ) — Lima (LIM) | |
| LATAM Airlines 2068  · | |
| Operated by Latam Airlines Peru | |
| Change planes in Lima (LIM) | 2h 30m |
| 11:40p — 8:15a Lands Sun, May 14 | |
| Lima (LIM) — New York (JFK) | |
| LATAM Airlines 530   | |
Option 2:
Depart — Fri, May 5, 2017
11h 25m
11:20p — 6:00a Lands Sat, May 6
New York (JFK) — Lima (LIM)
American Airlines 7739  · 
Operated by LAN Airlines
Change planes in Lima (LIM)
Layover - 2h 10m
8:10a — 9:45a
Lima (LIM) — Cusco (CUZ)
American Airlines 7239  ·  Narrow-body Jet  ·  Airbus A320-100/200

Operated by Latam Airlines Peru

Return — Sat, May 13
11h 40m
7:35p — 9:10p
Cusco (CUZ) — Lima (LIM)
American Airlines 7694  ·  Narrow-body Jet  ·  Airbus A320-100/200
Operated by Latam Airlines Peru
Change planes in Lima (LIM)
2h 30m
11:40p — 8:15a Lands Sun, May 14
Lima (LIM) — New York (JFK)
American Airlines 7740  ·  Wide-body Jet  ·  Boeing 787-9
Operated by LAN Airlines
Any flight you take must arrive in Cusco, Peru by 11:00am on Saturday, May 6, 2017.
This is important in order to give yourself ample time to acclimate to the altitude. Please plan your return flight to depart Cusco, Peru no earlier than 4pm on Saturday, May 13, 2017.
Q. What is the weather like in the Sacred Valley in May?
A. May is one of the driest months in the Sacred Valley, with rain being unlikely. Daytime temperatures will peak between 68-70 degrees Fahrenheit. Low temperatures will fall to 40 degrees during the night.
Q. Do I need to worry about the altitude?
A. The staff at Willka T'ika, our venue, guide us step by step as we adjust to the altitude of 11,000 feet above sea level. We spend our first night (May 6th), in a small hotel in Cusco. Getting as much rest/sleep as possible is crucial during the first 24 hours. Our guides provide us with nourishing food and cocoa leaf tea, a natural and plant based antidote to altitude sickness. Hydration, calm activities, and keeping the body warm are the best prevention.
Q. Are payment plans available?
A. Yes! Those who register in August 2016 may make 7 payments (once per month). Those who register before or during the month of December 2016 may make 4 payments, also once per month. The final balance is due by March 1, 2017.
Q. What is appropriate gratuity to give to the resort staff?
A. The resort has asked each person to bring an envelope with $10/day ($80/total) upon arrival to distribute amongst the Willka T'ika staff. Gratuity for our private guide for the week is at the discretion of the guest.
---
GALLERY
Sara Intonato - Breaking down the primary series SUNDAY, JAN 22, 2017
Ashtanga Yoga: Breaking Down The Primary Series
SUNDAY, JANUARY 22ND, 2017
2:00PM – 4:30PM
$65
---
Join level 2 Authorized Ashtanga Yoga teacher, Sara Intonato, for a dynamic and informative afternoon. Using the traditional Sanskrit count and detailed instruction, we will demystify the most challenging aspects of the primary series. Called yoga chikitsa, or yoga therapy, discover the incredible healing aspects of this practice as you gain strength, both physically and mentally.
All levels are welcome
---
Bio: Sara Intonato (E-RYT 500, Authorized Level 2 Ashtanga Yoga), took her first yoga class as an 18 year old college student in Boston, Massachusetts. By the time she graduated from Boston University in 2003, Sara had already completed her 200 hour Hatha Yoga certification and begun focusing her practice and teaching in the Ashtanga tradition under the tutelage of David Swenson. In 2005 Sara made her first trip to Mysore, India to study under Guru Sri K. Pattabhi Jois and deepen her connection to the Ashtanga Yoga lineage. She continues to make annual trips there, furthering her practice with R. Sharath Jois, Guruji's grandson whom has guided the tradition since his grandfather's death in 2009.
Sara received her level one authorization to teach from R. Sharath Jois, director of the KPJAYI in Mysore in 2013. She was given her level two authorization in 2014. She is honored to perpetuate the lineage of Ashtanga Yoga. In New York, Sara remains connected to the tradition as a student of senior teacher Eddie Stern. She humbly dedicates her practice and teaching to her late Guru, Sri K. Pattabhi Jois and his family
One Day Yoga Retreat in Montauk! SATURDAY, OCTOBER 22, 2016
One Day Yoga Retreat in Montauk!
SATURDAY, OCTOBER 22, 2016
SOLD OUT
Please email Sara to get on waitlist
---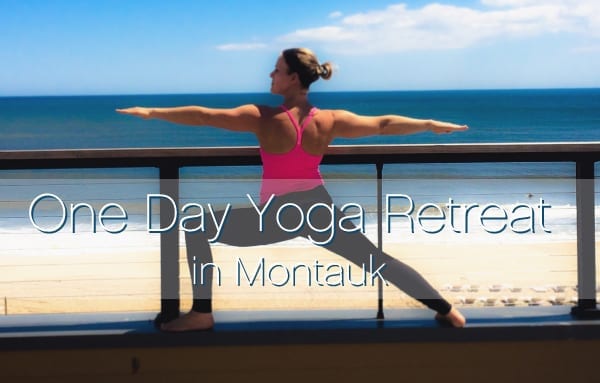 Are you ready to step off the hamster wheel? Even if it's just for the day?
I know you're thinking you can't…
But I'm here to tell you it's totally possible.
What if I told you that one day nurturing yourself will feel like two weeks? By making yourself priority for a single day and devoting time and energy to your yoga and meditation practices, applying yoga philosophy to every day life, eating organic and rejuvenating foods, and allowing ourselves to move at a slower pace we have the chance to renew balance in our lives.
If you're ready to:
Press the pause button on life for just a day.
Find inspiration for your practice and life.
Receive support from a community of like-minded souls.
Surrender to the flow of life in this moment.
Develop a deeper connection to your self and community.
Then I've got exactly what you need.
How does this sound?
---
One Day Yoga Retreat in Montauk
8:30am Check In, Tea, Coffee
8:45am Introductions
9:00am Guided Ashtanga Yoga Primary Series Class
11:00am Brunch

*

12:00pm Yoga Philosophy Class #1
1:00pm Cultivating Core Strength Workshop
2:30pm Lunch
3:30pm You Choose! Restorative Yoga with Reiki, Sound healing in the Montauk Salt Cave
4:45pm Yoga Philosophy Class #2
5:30pm Meditation
Final Blessings and Retreat Conclusion
*Our delicious vegan, gluten free, and organic meals are made with love and provided by Organic Krush. Coffee, tea, cold pressed juice, and vegan/paleo desserts included.
Are you ready?
Let's do this.
---
Lead With Love Retreat - SUNDAY, FEBRUARY 12, 2017
Is your life controlled by fear or directed by love?
Most spiritual traditions recognize love as the greatest healing force.
Yet, our lives are motivated by fear.
Our world is consumed by it.
We spew hateful words
We act defensively
We criticize and judge because we are afraid.
Love is the most fundamental energetic vibration. When we connect to love we rise above these lower behaviors and operate from a higher place. It's the most vital action we can take.
But nobody puts "connecting to love" on their to-do list.
What if you did?
Only when you forgive yourself and love yourself can you really BE yourself.
Only when you are operating from your most centered, loving place can you live your best life.
Here's how:
Lead With Love Retreat
SUNDAY, FEBRUARY 12, 2017
Location: A private studio space in Plainview, NY

---
Schedule:
8:00am Ashtanga Yoga full primary series class
9:30-10:15am organic, plant based breakfast
10:15-11:30am Heart chakra based philosophy and meditation
11:30-12:30pm Law of attraction workshop: how forgiveness clears the way for manifesting your goals
12:30pm Blessings and Retreat Conclusion
This special semi-private event is limited to 15 participants.
Early Bird Price for ONE WEEK ONLY (ends January 23rd): $310
Regular price: $360
---
Feedback from January's mini-retreat
"This retreat surpassed my expectations. I loved how much thought, care and generosity were put into each aspect of the day."
"I thought it would be the asana practice, but my favorite part of the retreat actually was the philosophy. I really enjoyed Sara's perspective and how I was truly able to leave the retreat questioning and reflecting on my life and my journey."
"The primary series class provided so much instruction in addition to being a fluid practice, it was like a workshop on its own. The inspiring and spiritual philosophy and meditations were wonderful. The whole retreat was put together so well."
Create your MOST conscious year Mini-Retreat in Plainview, NY SATURDAY, JAN 7, 2017
Create your MOST conscious year Mini-Retreat
in Plainview, New York
SUNDAY, JANUARY 7TH, 2017
8:00AM – 12:30PM
$335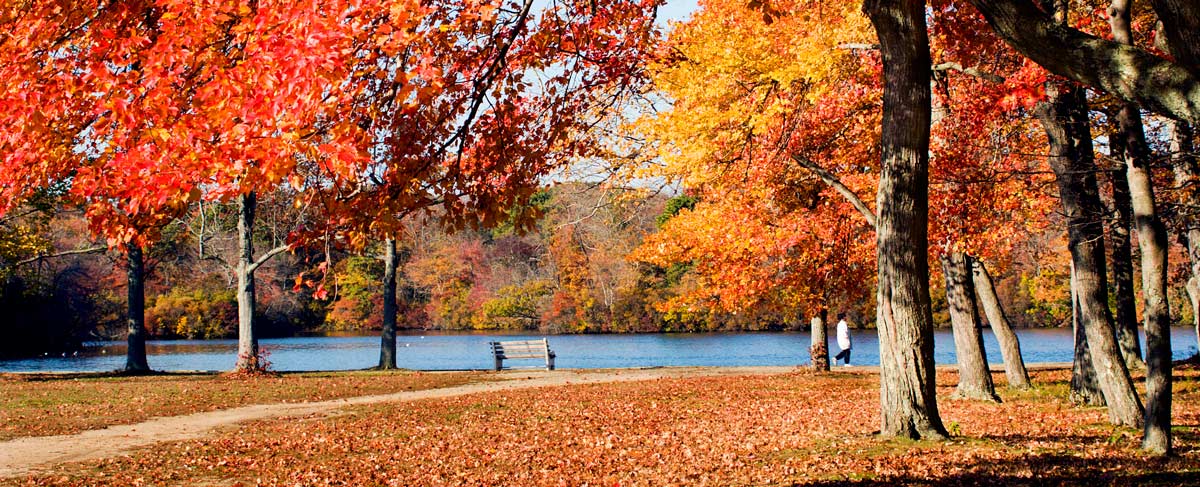 ---
Do you ever feel like you're experiencing life from the passenger seat?
Holding on too tightly.
Twisting and turning.
What if I told you that you could be the driver this year?
You can chart the course of your own journey?
It's time to do just that.
Life is not a dress rehearsal.
How do you want to show up in 2017?
How do you want your life to change?
You get to choose.
Immerse yourself in the ancient traditions of Ashtanga yoga, meditation, and the law of attraction to create the year you've always wanted to have.
No distractions, no false promises. Just you, yoga, and the power of your mind.
Here's the plan:
Conscious Creation Mini-Retreat in Plainview, New York
Saturday, January 7, 2017
8:00am-12:30pm
8:00-9:30am Guided Ashtanga Primary Series
9:30-10:15am Breakfast
10:15-11:00am Yoga Philosophy Class
11:00-11:30am Meditation
11:30am-12:30pm Consciously Creating Your Best 2017
12:30pm Blessings and Retreat Conclusion
---
Space is limited to 15 participants.
Taylor Hunt Oct 14, - Oct 16, 2016 at ABSOLUTE YOGA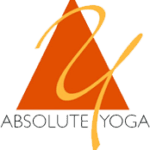 ---
Dharma Talk with Taylor Hunt
Fri, Oct 14, 2016 at 6:00 pm – 8:00 pm
Join Authorized Level II teacher, Taylor Hunt, for an evening discussing the philosophy behind the Ashtanga Yoga method. He will share his story and how the practice helped him find his true path. Learn how this transformational and healing practice can work in your life and how to overcome some of the roadblocks along the way.
SIGN UP
Mysore Style Class with Taylor Hunt
Sat, Oct 15, 2016 at 12:00 pm – 2:00 pm
Join Taylor Hunt for a unique opportunity to receive individual attention and deepen your practice in a Mysore-style setting.
SIGN UP
FOUNDATIONS: Ground Your Practice with Taylor Hunt
Sat, Oct 15, 2016 at 3:00 pm – 5:30 pm
With a careful anatomical understanding of the muscular and skeletal activation needed to access the natural external hip rotation available to everyone you will have fun exploring the interior spaces of your hip joints. Make contact with your hips and unlock their potential for movement.
SIGN UP
Mysore Style Class with Taylor Hunt
Sun, Oct 16, 2016 at 12:00 pm – 2:00 pm
Join Taylor Hunt for a unique opportunity to receive individual attention and deepen your practice in a Mysore-style setting.
SIGN UP
Introduction to Second Series with Taylor Hunt
Sun, Oct 16, 2016 at 3:00 pm – 5:30 pm
The second series is called nadi shodana which means to cleanse the nervous system. The series works on the subtle body by opening the channels allowing prana to move freely. In this workshop, we will take an in-depth look at the Second Series from alignment of the physical postures to the energetic qualities. Learn how to safely approach these challenging postures. Open to all levels but be prepared to work!
SIGN UP
---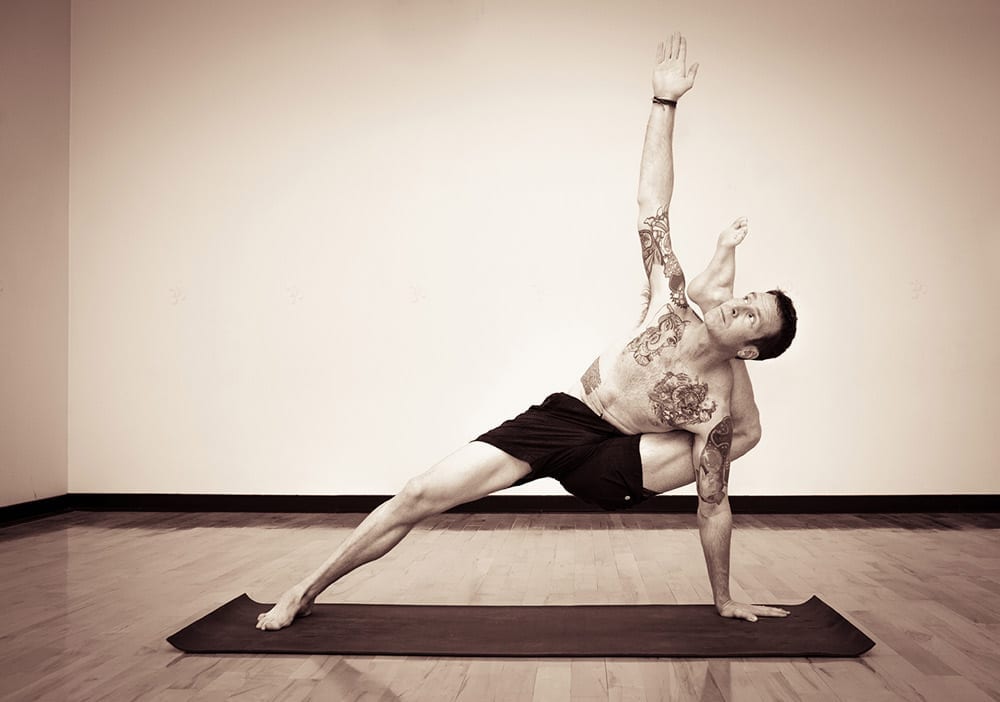 TAYLOR HUNT is a devoted student of Ashtanga yoga. He makes yearly trips to Mysore, India to further his studies at the K. Pattabhi Jois Ashtanga Yoga Institute (KPJAYI) under the guidance of his teacher, R. Sharath Jois. In 2013, after several extended trips, Taylor was granted Level 2 Authorization to teach from KPJAYI and has had the honor of assisting in the shala in India on two occasions. Taylor is dedicated to sharing the healing practice with others by teaching daily Mysore classes at Ashtanga Yoga Columbus and offering workshops around the country. He continues to inspire others through his accessible approach to the practice and story of personal transformation detailed in his recently published book "A Way From Darkness". Taylor is also the director of the Trini Foundation that brings the life-changing practice of Ashtanga to those struggling with addiction.