Description
It's your time and you're ready. One Day Yoga Retreat in Montauk!
SATURDAY, OCTOBER 20, 2018
---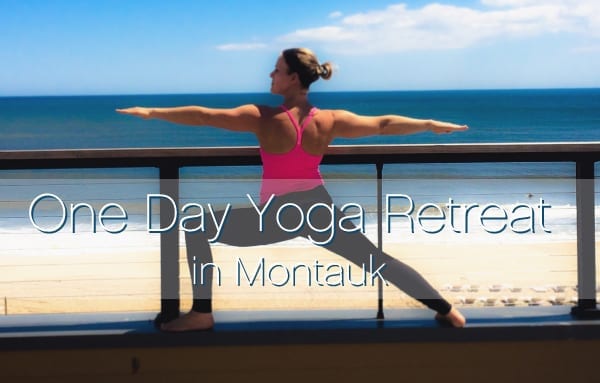 Are you ready to step off the hamster wheel? Even if it's just for the day?
I know you're thinking you can't…
But I'm here to tell you it's totally possible.
What if I told you that one day nurturing yourself will feel like two weeks? By making yourself the priority for a single day and devoting time and energy to your yoga and meditation practices, applying yoga philosophy to everyday life, eating organic and rejuvenating foods, and allowing ourselves to move at a slower pace we have the chance to renew balance in our lives.
If you're ready to:
Press the pause button on life for just a day.
Find inspiration for your practice and life.
Receive support from a community of like-minded souls.
Surrender to the flow of life in this moment.
Develop a deeper connection to your self and community.
Then I've got exactly what you need.
How does this sound?
---
One Day Yoga Retreat in Montauk
8:30am Check In, Tea, Coffee
8:45am Introductions
9:00am Guided Ashtanga Yoga Primary Series Class
11:00am Brunch*
12:00pm Yoga Philosophy Class #1
1:00pm Back bending workshop for cleansing the nervous system
2:30pm Lunch
3:30pm Rejuvenation in the Montauk Salt Cave
4:45pm Yoga Philosophy Class #2
5:30pm Meditation
6:00pm Final Blessings and Retreat Conclusion
*Our delicious vegan, gluten-free, and organic meals are made with love and provided by Organic Krush. Coffee, tea, cold-pressed juice, and vegan/paleo desserts included.
---
Are you ready?
Let's do this.